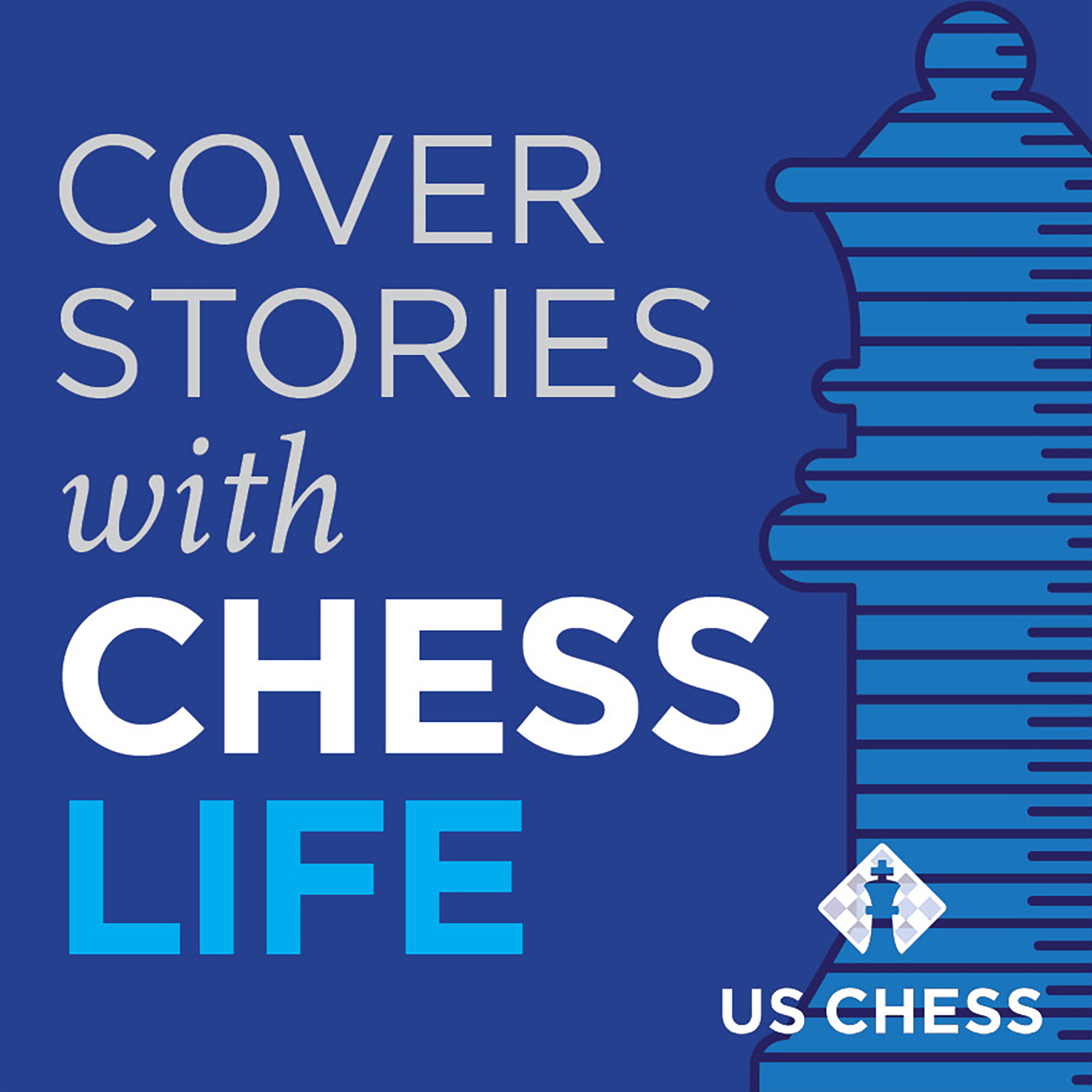 Cover Stories with Chess Life #34: GM Alex Yermolinsky
Feb 1st, 2021 by US Chess
Good time of day to all of you, my friends on the Cover Stories with Chess Life podcast.
There are some people who, simply by the effect of their personality or their voice, become larger than life figures in their field. Today's guest, Grandmaster (and everyone's favorite Uncle) Alex Yermolinsky, is one of those people.
A St. Petersburg native, Alex emigrated to the United States in 1989 after nearly a decade working as a coach in the Soviet Union. Soon his rating skyrocketed, earning the GM title and reaching the 2600s (back when that meant something), and Alex was rewarded with invitations to elite events like Hastings, Tilburg, and Wijk aan Zee. He is a veteran of many US Olympiad teams, and the winner of the 1993 (shared with Shabalov) and 1996 US Championships alongside buckets of Opens over the years.
But Alex was never simply a player. His entrepreneurial spirit was apparent from his earliest days in America. The Yermo Chess Academy, dating from around the turn of the century and based in Cleveland, was an early effort, paired with a must-read Internet site that still holds up when found on archive.org. Some of the fruits of that website, and certainly a lot of its spirit, can be found in his 1999 The Road to Chess Improvement, a title that was published to rapturous reviews and that remains one of my favorite books.
Alex became the Grandmaster in Residence at the Mechanics Institute in 1999 and held the office through 2007. He was elected to the US Chess Hall of Fame in 2012.
Currently he resides in Sioux Falls, South Dakota, a relative hop, skip, and jump from my own home here in Omaha, where (as his ChessBase bio says) "between his chess work online he plays snooker and spends time outdoors - happy as a clam."
Anyone who has met Alex knows that he is a man of great opinion, and that he is not afraid to share those opinions with anyone who asks. That's why I asked him to write our February cover story on the Skilling Open, where Wesley So ruined Magnus Carlsen's birthday by defeating him in the Finals. Alex is a great analyst, as the article reminds us, but he's also an excellent writer, and I'm glad to bring him back to the pages of a magazine that he once (due to the influence of a previous editor, and following Bobby Fischer) called Chess Lies.
Share
|
Download(

Loading

)